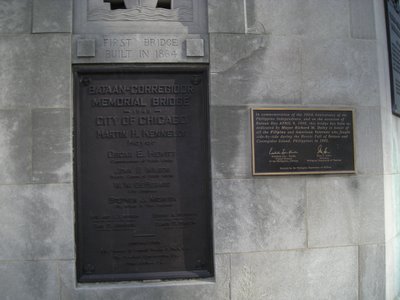 I spent the past weekend in Chicago. The trip was to a gastronomic festival of Chicago Deep Dish Pizza eating.
On the way to the hotel I noticed
the plaque on the bridge
in honor of the World War II defenders of Bataan and Corregidor including those in the Bataan Death March.
It was an interesting find.