Today is All Saints Day. If I recall correctly there is an honor guard ceremony for Raphael "Liling" Roces Jr. and the others that were martyred during WWII. I'm currently reading
Looking For Liling: A Family History Of World War II Martyr Rafael R. Roces, Jr.
written by Alfredo "Ding" Roces. It's been a fascinating read so far.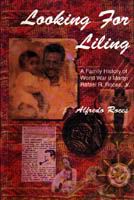 Cemeteries are a time capsule of RP history, culture
First posted 03:17am (Mla time) Nov 01, 2005
By Jerome Aning
Inquirer News Service
LINK

IN LIFE, they helped shape the course of Philippine politics and culture. In death, their graves serve as guideposts to history.

Statesmen, politicians, military leaders, men and women of arts and letters, pioneers, martyrs and heroes come alive in the narratives of tour guide Carlos Celdran.

Once a year, Celdran takes local and foreign tourists to the Manila North, Chinese and La Loma Catholic cemeteries where the remains of some of the most outstanding Filipinos are interred. The three cemeteries are contiguous and combine to become Metro Manila's biggest and most populous necropolis.

The final resting places of these illustrious Filipinos range from the ostentatiously elaborate to the self-effacing. Some reveal the architectural design or materials of a lost era.

Amid crosses and statues of Madonnas, saints and angels, Celdran recounts anecdotes about the dead while standing in front of their graves.

The greatest concentration of historical figures are at the Manila North and La Loma cemeteries. Three Presidents --Sergio Osmeña, Manuel Roxas and Ramon Magsaysay -- are buried there.

The cemeteries also host national politicians, like Claro M. Recto, Quintin Paredes, Pablo Ocampo and Benito Legarda, as well as Manila Mayors Arsenio Lacson, Antonio Villegas, Felix Huertas and Manuel de la Fuente.

Giants of arts and letters

Giants of Filipino arts and letters are represented by painter Felix Resurrecion Hidalgo, composer Julio Nakpil, architects Arcadio Arellano and Nakpil's son Juan, and show biz personalities from the early 19th century up to "Da King of Philippine Movies" Fernando Poe Jr.

Before larger cemeteries were set up elsewhere in the metropolis, Manila North was the resting place of the Who's Who of Philippine society, the scions of political clans, eminent academicians, big businessmen, sportsmen and famous entertainers.

President Gloria Macapagal-Arroyo's mother-in-law, Lourdes Tuason-Arroyo of the influential Tuason political clan, is buried at Manila North.

Through the years, many remains of VIPs have been exhumed and re-interred in shrines in their hometowns.

Only in April this year, the remains of First Lady Aurora Aragon-Quezon joined those of her husband, President Manuel Luis Quezon, originally a "resident" of Manila North, at the Quezon Memorial Circle in Quezon City.

The following month, the remains of Potenciano Gregorio Sr., composer of Bicol's popular love song "Sarung Banggi," were reburied in his hometown of Sto. Domingo, Albay.

A mausoleum is dedicated to the veterans of the Philippine Revolution and the Filipino-American War, like Trinidad Tecson, Pio Valenzuela, Tomas Mascardo and Baldomero Aguinaldo.

The Thomasites

A graveyard honors the Thomasites, the American teachers who pioneered modern public education in the country and were behind such institutions as the Philippine Normal University in Manila and Silliman University in Dumaguete City.

Celdran related that the teachers, who arrived in 1901 and worked in major provinces, were unaccustomed to the local climate and thus died from assorted tropical diseases.

The tomb of the well-loved American Governor General, Francis Burton Harrison, is at La Loma at the boundary of Caloocan and Quezon cities. He was known for "Filipinizing" the country's bureaucracy and accelerating the Filipinos' training in democracy and responsible government.

A cherub guards the simple grave at Manila North of flyweight champion Pancho Villa, who fought in the United States in the 1920s and is considered Asia's first boxing superstar.

Simplicity is also the theme of the mausoleum of the noodles magnate Ma Mon Luk at the Chinese Cemetery.

Melancholy air

A melancholy atmosphere hovers over the plot of the La Salle Brothers who were massacred by the Japanese during the Allied Liberation of Manila in World War II.

The same is true at the mass grave of the 20 Boy Scouts who died when their plane crashed in the Indian Ocean while they were on their way to the 1963 World Jamboree in Greece.

During World War II, the Chinese Cemetery witnessed the executions of prominent citizens, like Girl Scouts organizer Josefa Llanes Escoda, Chinese Consul General Yang Guangsheng, star athlete-turned-guerrilla spy Virgilio Lobregat, and writers Rafael Roces and Manuel Arguilla.

At the La Loma Cemetery lies the tomb of convicted rapist Leo Echegaray, the first to be executed by lethal injection in 1999 when capital punishment was restored. The heated debate about the death penalty, which divided the country, is conveyed by his epitaph that contains his last words: "Pilipino pinatay ng kapwa Pilipino."

The Manila North Cemetery also contains the country's only known Jewish cemetery, where each tombstone is marked by a Star of David. The cemetery also has spaces allotted for Freemasons, as well as aborted fetuses and abandoned dead infants.

While Manila North seems to have lost its image as the country's premier cemetery due to congestion and urban pollution, the Chinese Cemetery, also in Manila, has remained popular among the ethnic Chinese.

Chinese Cemetery founder

Founded in the 1850s by Lim Ong and Tan Quien Sien, also known by his Christian name, Carlos Palanca, the 54-hectare Chinese Cemetery contains graves that tell of the wealth and social status of several generations of deceased.

Mausoleums can be as high as two stories. Some resemble temples and pagodas, while others can only be described as "grave villas."

Those in the sections dubbed Millionaire's Row and Little Beverly Hills contain comforts for the living, such as air-conditioning, hot and cold water, radio and television, complete kitchen appliances, flushing toilets, chandeliers and even mailboxes.

The dead are remembered in accordance with Catholic practices mixed with Buddhist, Confucian or Taoist traditions on honoring ancestors. Visiting family members offer food and burn incense sticks and paper cuttings before sepulchers that display portraits of the deceased.

Celdran told the Inquirer that over the years, the elements and general neglect have caused some of the tombs in the three cemeteries to deteriorate.

"Of course, there are some graves that are in bad shape, but most of these are run by the private families that own them. It's the fault of the individuals rather than the government which is why [tombs are] deteriorating," he said.

Celdran said the Chinese Cemetery was generally "still in pretty good shape" since it is run by a private organization known as the Chinese Charitable Organization.

Losing architectural flavor

He added that some Chinese tombs were fast losing their architectural flavor as many high-priced lots were being partitioned and sold to newcomers.

However, many La Loma tombs, including the St. Pancratius Church, are in disrepair because of lack of funds.

City Hall has been busy fixing up Manila North. The cemetery has a new entryway and an annex to accommodate more graves.

Many squatters have also been removed and resettled.

"Nevertheless, all three cemeteries are still worthy of a visit," Celdran said, noting the growing number of tourists, guided or unguided, going to the cemeteries.

Culture experts say cemeteries are among the last places altered by forces of economic progress and development. Like historic artifacts, cemeteries tell what life was like in the past and how it continues to evolve.

They are, in a way, a time capsule of Philippine history and culture.