Accomplishments and News
The
Sassy Mae site
has been archived and converted. There should be no more server overloads since it's
now mirrored
on the
rocesfamily.com
server. This conversion was more tedious that difficult but it wasn't as difficult as I had imagined since I put it off for such a long time. The wget program did most of the work of relabelling all the HTML pointers and images. The real challenge was making sure that it got all the html files and all the images. I checked a lot of them by hand and like Pokemon, I believe I got them all. If you find a broken link or image,
please let me know
.
The interview question pool has been completely assembled. I have not completed the interview process documentation which I think will be a refining process as I will sometimes interview in person, over the phone, via email, webcam, IM, etc. While the methodology should be similar, I need to make sure that I have a way of "recording" it to keep the "original."
I still have to complete
Phase 2's outlines
, which I have in my head but I really need to translate the vision onto paper so that it can get coded properly. I will have to make a point of making an appointment with Kain this week so that I can get past this point. As I look at my calendar I'm really hoping to unveil the actual website in September.
The next challenge here will be to actually reach out to the family elders. I'm not exactly sure how I'm going to accomplish that just yet since I only have a few phone numbers and email addresses for a handful of the Rafael Clan, let alone the rest of the lines. This is where I'm going to rely on the readers to start informing their family elders that I want to speak with them.
One department in our office has created a "grant" to give away up to US$5,000 to any
MTV
employee to help achieve their dream. At first I did not see this project as applying since most examples were about film makers, artists, dancers, and the normal things that you'd associate with the arts. Since I don't really consider myself an artist, but I do feel that I'm creative in different ways I figure that I should apply for this grant. It has been a dream of mine to put together this information, the mediums being the internet, book, and DVD. I'm going to apply and see what happens.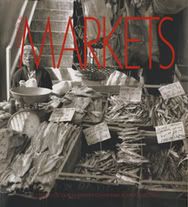 On Thursday night, Karla Delgado had a
book reading
at
Cendrillon
in SoHo, NYC. I have never been there but I have heard very good things about it. It was nice to meet Karla and her sister Bianca, especially after reading about
Karla's interview
and looking up what I could find on her via Google. Bianca was a complete surprise to hear that she's attending university in Edinburgh, Scotland.
The food was very tasty and quite plentiful. The back area of the restaurant has a skylight which helps give more natural light. Small little cakes, shrimp chips, taro chips were set in simple baskets for people to sample. The waitstaff brought around other things to try curried chicken on skewers, lumpia, and small little burgers.
Once mingling had settled down, Karla took a seat on the back bench just two seats from me on the back wall. I did not realize when I was mingling that I had inadvertently picked one of the best seats in the house! She read a few passages from selected entries and also commented on the her partner the photographer who took many beautiful pictures of the markets. Many people did bring their video cameras and I'm hoping to provide a stream of the reading in the future.
All in all I did find it very nice to get back in touch with my heritage. It was a good way to bring it all back comfortably. I am realizing now how much I have neglected this part of my own self since I have very much assimilated into New York City's melting pot.
I was going to post about
MiG Ayesa
, but I don't think that I can include him in this post since there's lots of information about this gentleman to include. I'll have to assemble it over the next few days and dedicate a post and probably a whole page to him.